Council Member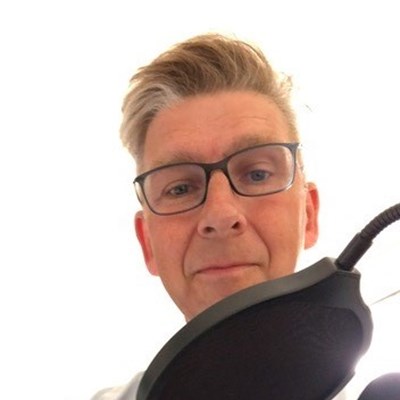 Ninewells Hospital and Medical School, Dundee
I have been a consultant anaesthetist at NHS Tayside since 1998 and I work at both Perth Royal Infirmary and Ninewells Hospital and Medical School in Dundee. My clinical interests include day case paediatric surgery, trauma and orthopaedics and fast track/enhanced recovery techniques.
In 2019 I was granted a 3 month clinical sabbatical which allowed me to visit 10 hospitals in the UK, US and Denmark which was a great source of inspiration as well as personally and professionally refreshing - I recommend others to explore this option.
During the Covid lockdown, I started a weekly online eclectic music radio show called Heavens's Mixtape on Mixcloud that has become my essential creative outlet - give it a try - Mixcloud.com/HeavensMixtape.