BADS is a multidisciplinary organisation, promoting excellence and enhancing education in the delivery of day surgery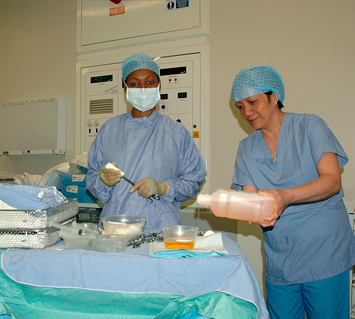 Join BADS, whose purpose is to promote excellence and maximise the delivery of day surgery in the UK. Share your passion for and interest in this with our growing BADS multidisciplinary community of healthcare professionals (surgeons, anaesthetists, nurses, allied health professionals and managers).
BADS strategic objectives are to
Attract and maintain sufficient membership to attain and sustain national influence.
Understand what excellence in day surgery looks like and how to share it.
Maximise its reach within the UK.
Membership Benefits Include
Discounted registration fees for the BADS Annual Conference, which is held every June and access to recordings of previous conferences
Discounted registration fees for BADS/Healthcare Conferences UK one-day, speciality-focused virtual meetings
Eligibility to apply for a BADS educational grant
Free online access to BADS publications

BADS handbooks
BADS Directory of Procedures and National Dataset
BADS Bitesize topics

Access to BADS national DSU registry
Peer-reviewed publication in the quarterly Journal of One Day Surgery (JODS) without payment fees
Free membership of the International Association of Ambulatory Surgery (IAAS)
Answers to queries relating to day surgery practice