Council Member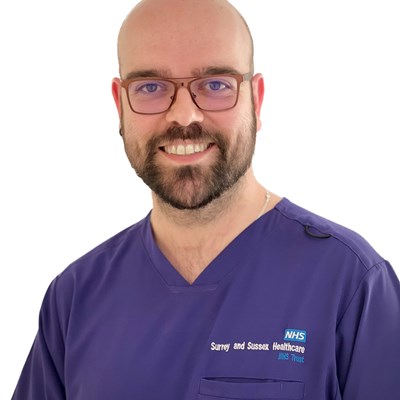 Surrey and Sussex Healthcare NHS Trust, Redhill
With a background including a 4-year University degree in Translation and Interpreting and a 4-year University Degree in Nursing, Carlos became Crawley Day Surgery Unit manager in 2019. During this time, Carlos led the standardisation of the nursing discharge information and nursing guidelines for the unit and supported the implementation of patient electronic records (as a Subject Matter Expert) for the Trust. As the Day Surgery Unit manager, he has also supported the implementation of the upper-limb trauma list, and increased the number of procedures that can be performed in the unit.
With around 60 members of staff, the unit comprises an admission lounge, four operating rooms, a first-stage recovery with seven spaces, and a second-stage recovery with twenty trolleys, which makes it a perfect model for a Day Surgery unit.
Carlos has been a member of BADS since 2019 and he is looking forward to working as a Council member now, as he firmly believes Day Surgery unit is the future.
Out of work, he enjoys a good book or film, and tailoring!