BADS will be supporting Future Surgery 2022
Back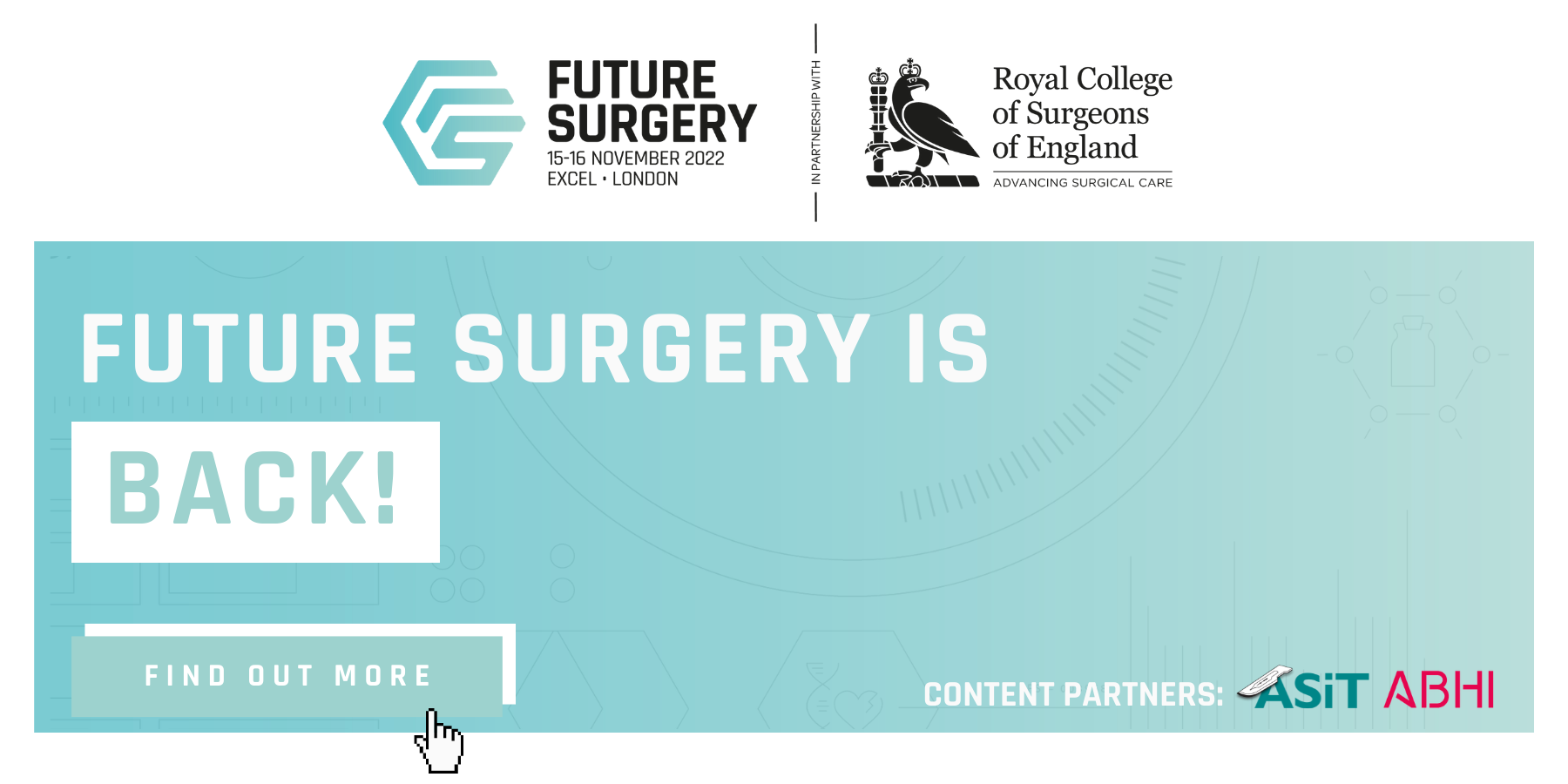 Future Surgery 2022
15th – 16th November 2022
ExCel London


Summary
Enter a new era of surgical innovation at Future Surgery, returning on the 15th-16th November 2022 to ExCeL London for two days of high-level training and education delivered by industry experts.
Description
The event, organised by CloserStill Media in partnership with the Royal College of Surgeons of England, brings together surgeons, anaesthetists and the whole perioperative team. Designed specifically to meet the training needs, promote networking and develop a stronger voice for all surgical professionals and their multidisciplinary teams in perioperative care. 
Future Surgery features leading names from surgery, academia and industry, delivering keynotes, panel discussions and workshop sessions. The event hosts 6 theatres, running CPD accredited content simultaneously throughout the 2 show days – covering key topics:
Wellbeing, Innovation in Surgery, Disruptive Technology, Working Better, Patient Centred Care, Sustainability and the Green Theatre, Global Health Innovation, Perioperative Care
The event will host the ASiT Innovation Summit, the ABHI Surgical Simulation Theatre and NEW for 2022, the Women in Surgery conference will be held within Future Surgery on both days.
To apply for a pass for Future Surgery 2022, please use the link below: 
https://rfg.circdata.com/publish/FSS22_Request_a_code/?source=PartnerBADS