This one day masterclass will focus on tackling the elective backlog, worsened by Covid-19, both for providers and commissioners.
Back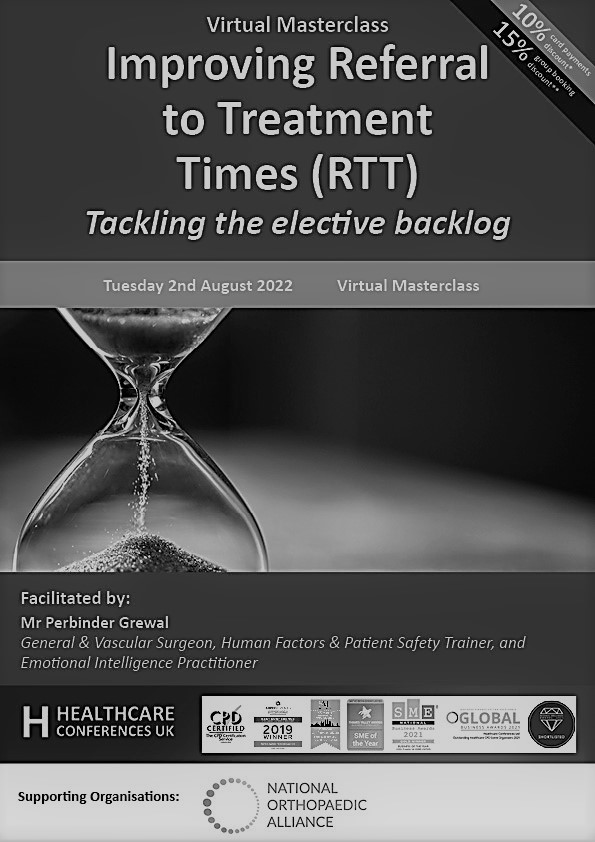 The masterclass will focus on the whole patient pathway, looking at how to improve flow and plan ahead to balance demand and capacity and will look at innovative techniques to reduce delays and improve elective access for patients.
All Clinical Staff and Team Leads should attend.
Further information available here or email kate@hc-uk.org.uk. 

20% Discount available for BADS members
Quote code hcuk20bads when booking