The annual conference of the Association of Anaesthesia Associates will take place in London on the 28th and 29th September 2023.
Back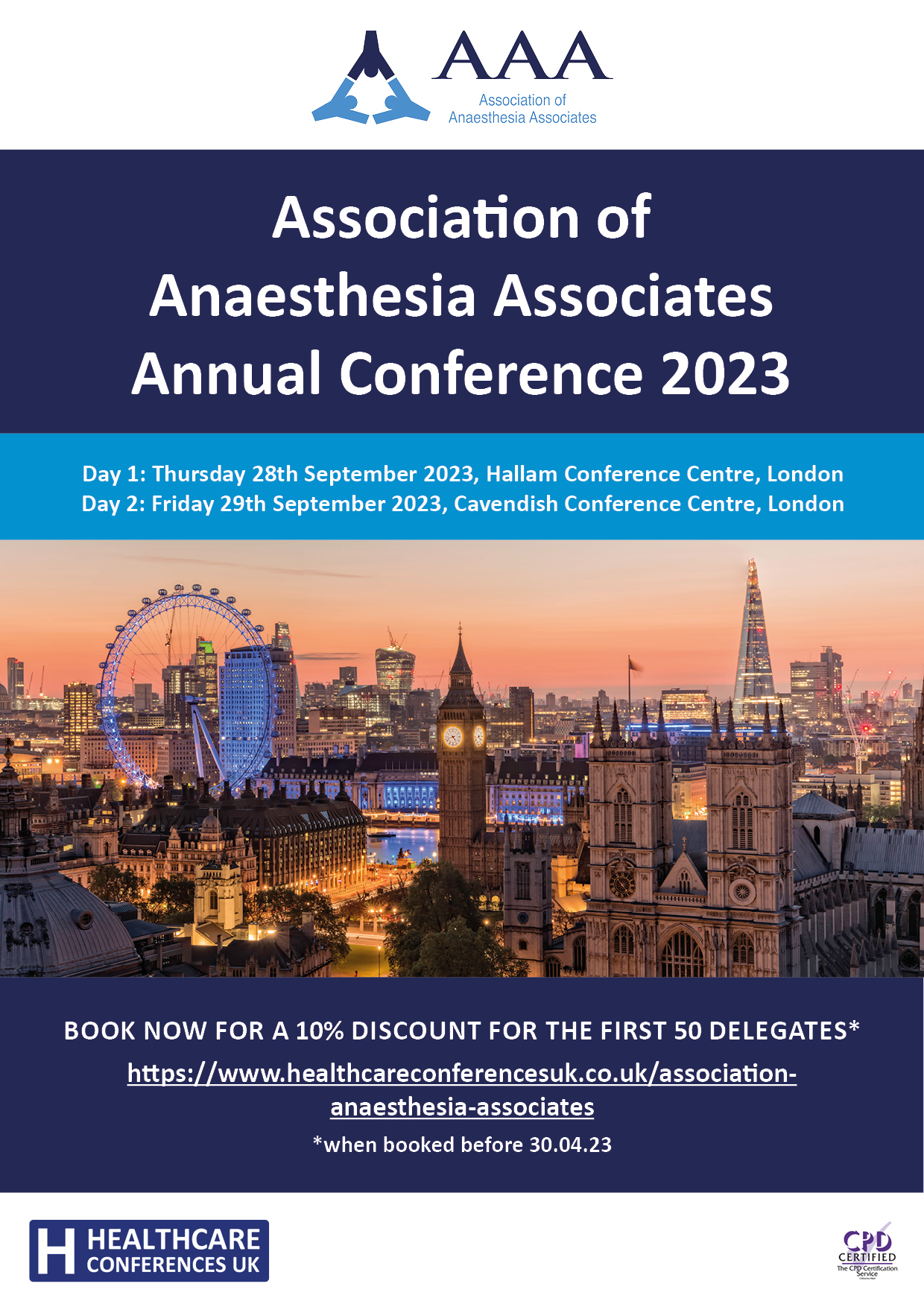 This year, we've done something different - for the first time it's a 2 full day conference spread over 2 venues that promises to be the biggest so far in our history.
Day 1 consists of innovative workshops which will be particularly useful for student AAs. There will be ample opportunity to network with UK AAs and students. Day 1 is definitely not to be missed as this will be followed into the evening with canapés, drinks, and some very funny entertainment! Day 2 will be our main conference day with keynote speakers, a great debate, updates from the GMC, Faculty news, and much much more. Early bird booking rates, special rates for AAA members, and easy cost of living payment schedules are available so book early to avoid disappointment. We look forward to welcoming you all to London 2023!