Understanding human factors will allow surgical teams to enhance performance, culture and organisation of operating theatres.
Back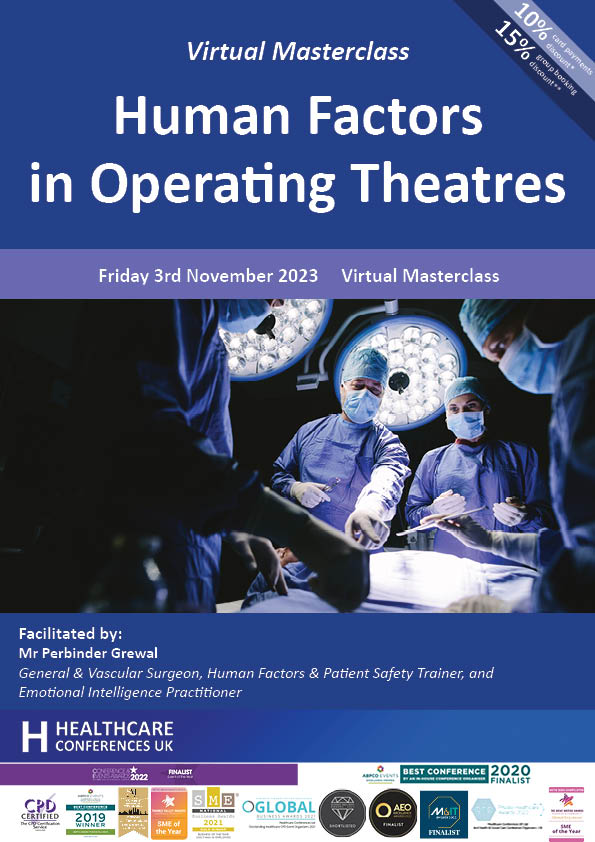 This one day masterclass will concentrate on human factors within the operating room. We will look at why things go wrong and how to implement change to prevent it from happening again or mitigate the risks.
The day will focus on systems to improve patient safety as well as looking at never events and how to learn from them using a human factors approach.
Key Learning Objectives:
Safety Culture
Human Factors
Leadership
Never events
This masterclass is aimed at all theatre staff.