Abstracts are invited for the 2023 BASO Annual Scientific Conference and Trainees Meeting to be held in November.
Back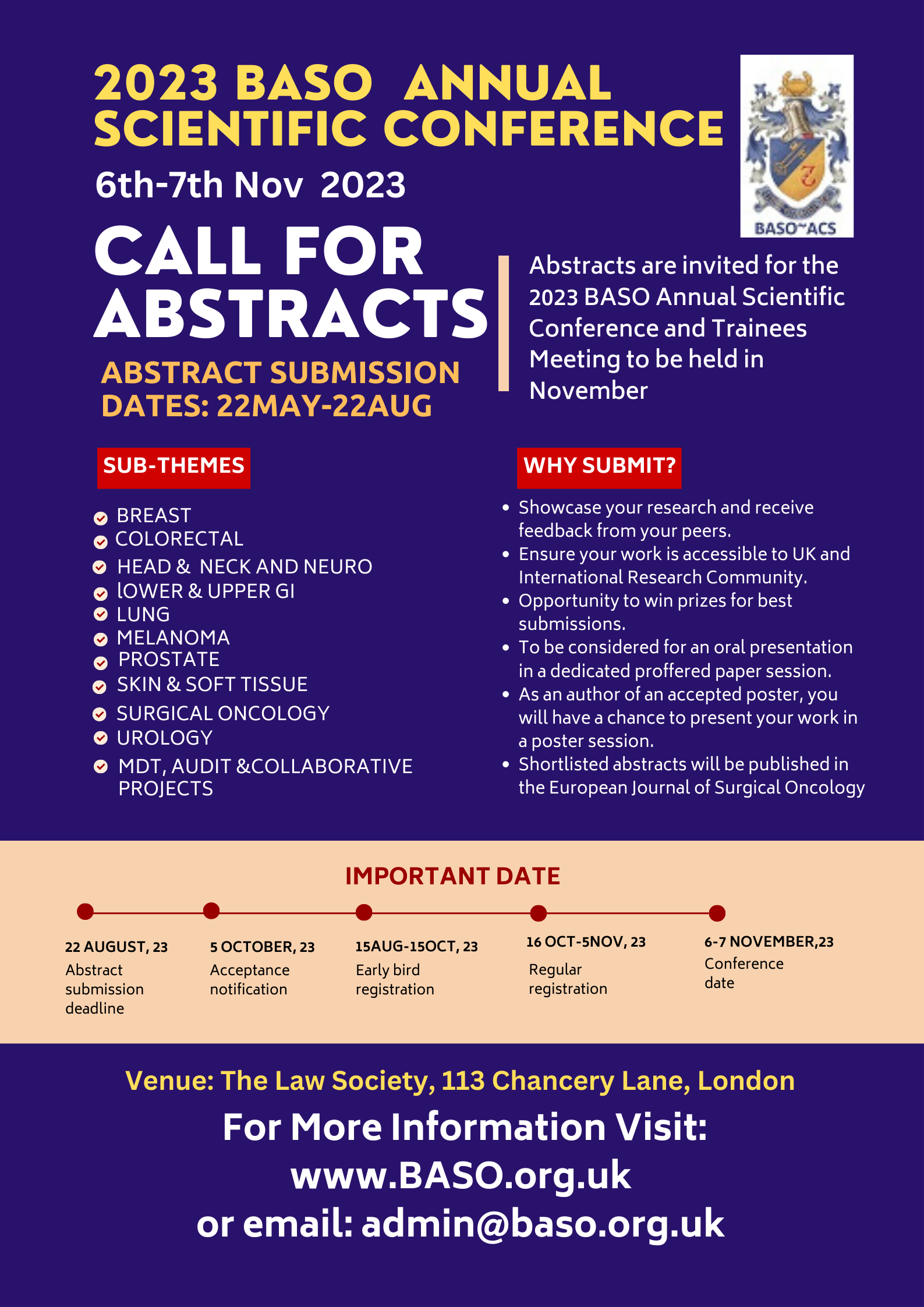 Abstract submission date: 22nd May - 22nd August 2023.
Why Submit?
Showcase your research and receive feedback from your peers.
Ensure your work is accessible to UK and International Research Community.
Opportunity to win prizes for best submission.
To be considered for an oral presentation in a dedicated proffered paper session.
As an author of an accepted poster, you will have a chance to present your work in a poster session.
Shortlisted abstracts will be published in the European Journal of Surgical Oncology.
More information & submit your abstract